AMES HISTORY ARCHIVES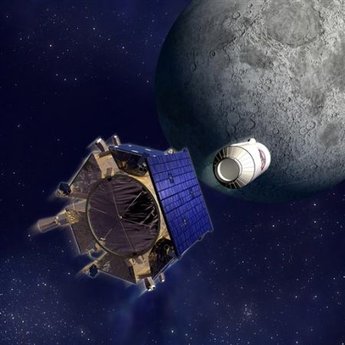 The History Archvies are open for research, though on-site access is closed until further notice.
+ David W. Lozier Papers: Personal papers of David W. Lozier, a retired Ames computer programmer, engineer, and flight director. The collection provides insights into Lozier, NASA culture, and several probe and telescope missions (notably the Pioneers and Lunar Prospector). Processed by Dori Myer.
+ NASA Student Space Settlement Design Contest Collection: Selected entries for NASA's annual space settlement design contest (original artworks and technical reports) created by students from around the world in grades twelve and under. Also included is a technical paper about the contest and a photograph of contest ephemera. Processed by April Gage
+ Ames Astrogram Collection Updated: This collection of the center's newsletter now spans from 1958-2021. Accrual processed by April Gage.
+ Ames Research Center Response to COVID-19 Collection: This collection provides insight into the center's response to the COVID-19 pandemic in 2020. Processed by April Gage, Danielle K. Lopez, and James N. Anderson.
+ Oral History Interviews of Ames Personnel Collection: Oral history interview transcripts of personnel from NASA Ames Research Center and its precursor organization, the NACA Ames Aeronautical Laboratory. Processed by April Gage.
+ Ames Library Collection: This collection provides insight on library staff, culture, planning, operations, and facility changes for nearly two two decades, from 1967 to 1989. Processed by Danielle K. Lopez.
+ Ames Motion Simulator Research Collection: This collection primarily contains photographs depicting motion simulator research at Ames. Processed by Danielle K. Lopez.
+ Roger Arno Papers: Updated Guide. Includes Arno's artwork, in the form of illustrations representing engineering concepts, as well as editorial cartoons about NASA people and projects. Processed by April Gage.
+ Public Affairs Office Collection Updated: Added press releases through April 9, 2020 and an index to releases in digital form, from 2006-2020. News materials, communications, audio-visual media, subject files, and photographs produced and accumulated by Public Affairs Office. Processed by April Gage.
+ Histories of Ames Research Files Collection Updated: This collection contains research materials collected by individuals hired by NASA to write histories of NASA Ames or its research and development activities. Guide re-written and an accrual added. Processed by April Gage.
+ LCROSS Collection Updated: Contains material related to the mission's outreach efforts. Included are digital photographs, fact sheets, booklets, technical papers, briefings, presentations, video footage, social media campaign records, awards, posters, ephemera, objects, and memorabilia. Processed by April Gage.
+ Lunar Prospector Collection: Documents the management of all aspects of the project, from the initial proposal through the extended mission. The collection contains proposals, contracts, correspondence, status reports, planning documents, design reviews, scientific findings, presentations, and news footage. Processed by April Gage.
+ George B. McCullough Papers: Collection of this Ames NACA/NASA aeronautical engineer's investigations into airfoils, helicopter rotors, and launch vehicles. Processed by Danielle K. Lopez.
+ ADP Acquisition Planning Records: these planning records offer insight into three decades of computing capabilities at Ames.
Processed by April Gage.
+ Vernon L. Rogallo Papers: records, photographs, and artifacts related to Rogallo's career as an Ames engineer and promotion of "Flexikite" stunt kites based on his brother Frances's famous Rogallo wing design. Processed by Mikael Wester.
+ PAET Flight Project Binders: material related to the Planetary Atmosphere Experiments Test (PAET) Project. Processed by Jack Doran.