AMES HISTORY ARCHIVES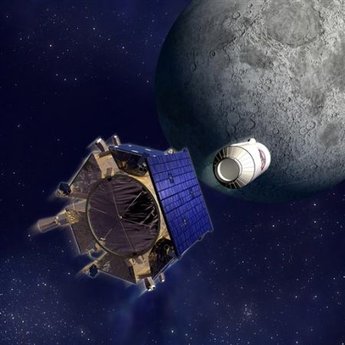 The History Archvies are open for research.
Selected Collections and Guides
+ Public Affairs Office Collection: Updated Guide. News materials, audio-visual media, subject files, and photographs produced and accumulated by Public Affairs Office staff. This information was used to fulfill the Center's mandate under the 1958 National Aeronautics and Space Act to disseminate information about its activities to the public. Processed by April Gage.
+ Roger Arno Papers: Updated Guide. Includes Arno's artwork, in the form of illustrations representing engineering concepts, as well as editorial cartoons about NASA people and projects. Processed by April Gage.
+ George B. McCullough Papers: Collection of this Ames NACA/NASA aeronautical engineer's investigations into airfoils, helicopter rotors, and launch vehicles. Processed by Danielle K. Lopez.
+ Ames Astrogram Collection Updated: This collection of the center's newsletter now spans from 1958-2015. An accrual of eight years of issues was processed by Danielle K. Lopez.
+ ADP Acquisition Planning Records: these planning records offer insight into three decades of computing capabilities at Ames.
Processed by April Gage.
+ Vernon L. Rogallo Papers: records, photographs, and artifacts related to Rogallo's career as an Ames engineer and promotion of "Flexikite" stunt kites based on his brother Frances's famous Rogallo wing design. Processed by Mikael Wester.
+ PAET Flight Project Binders: material related to the Planetary Atmosphere Experiments Test (PAET) Project. Processed by Jack Doran.
+ Artifacts Collection: a wide range of objects related to the history of Ames. Processed by Leilani Marshall, April Gage, Allison Tara Sundaram, and Danielle Lopez.